Hospitality
What Skills Do You Need to Become a Manager or Supervisor in Hospitality Industry?
As the technology is progressing in leaps and bounds, there has been an increasing demand in the hospitality sector as well. Almost every year, the hotels are expanding by a leap of 20-25% and so is increasing the demand for professionals in the hospitality sector. The various institutes are providing comprehensive training programs to individuals and trying to equip them for the hospitality industry accordingly.
Nonetheless, hospitality has still remained in its budding stage catering to the needs and demands of only 27% of the millennials, which amounts to at least 2 billion people all across the globe. With the increasing demands of customers, this industry is looking forward to integrating new technologies to appease their clients up to a reasonable extent. Besides, a few nations have already faced the brunt of the dearth of manpower in the hospitality industry, which has inadvertently led to the creation of a wide range of hospitality institutes all across the world, especially in Australia, preparing aspirants as managers or supervisors in the hospitality industry.
What are the things you can expect from a hospitality management course?
These hospitality courses are primarily offered in two different modes. You can either apply for a Diploma or an Advanced Diploma Course in Hospitality Management. After completing any of these courses, you can either lead a fully-fledged team in relation to different types of hospitality operations, from staff management, even marketing to that of the various tasks of the daily parlance.
The Advanced level courses in hospitality management primarily develop your skills with a wide range of hospitality management traits. This increases your employability to preside over in any managerial post in the hospitality sector. After accomplishing any of these courses, you will become adept both in the areas of cookery as well as a patisserie.
The primary objective of these hospitality courses is to train you in an out of the box manner, away from a typical closed-door classroom ambiance. You will get a hands-on experience to deal with a wide range of hospitality management areas in an efficient manner.
Why choose Skills Australia Institute to pursue a career in the hospitality course?
Australia is a dream nation for all and is also the land of hospitality. With the increasing demand in the hospitality sector, Australia is also witnessing a severe shortage of professionals in the hospitality sector. Skills Australia Institute is exactly trying to replenish this dearth of skilled workers in the hospitality sector by providing comprehensive training in the hospitality management sector both in the Advanced and Diploma level. Through these courses Skills Australia Institute is trying to equip its learners with the right knowledge and understanding in a diverse range of sectors which include tour and travel sector, hotel as well as food service. Given below are some of the essential features, a learner can expect while pursuing a hospitality management course from Skills Australia Institute.
Development of skills in the customer service sector
Each of these hospitality management courses is nationally recognized
A team of experienced staff provides you with the right knowledge and skills during the entire session of your course
The courses offered by them are based upon the current trends, hence, provide you with the most informative knowledge and skills in relation to your course
Skills Australia Institute also offers you easy to reach courses which implies, these courses comprise cushy syllabus and course materials, which is perhaps comprehensible to any student
After you accomplish a comprehensive hospitality management course from SAI, you can expect to get a lucrative career ahead in your concerned area of interest.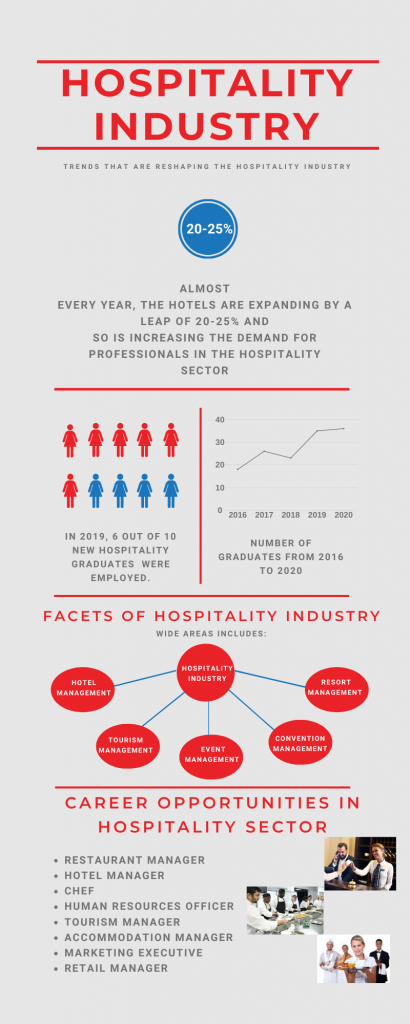 These are some of the prominent features which you can expect after completing a hospitality management course from Skills Australia Institute.
Step by step procedure to reach a manager/supervisor position in the hospitality industry
Envisaging yourself in the hospitality industry either as a manager or supervisor is quite natural. But, attaining that at the same time is not as easy as it may seem. On the contrary, following the below-mentioned steps can make the entire process quite easy and simple for you. Some of these steps can be considered as follows:
Step 1: Initiate with the Diploma Course
The first step that you can take towards becoming an adept supervisor/manager in the hospitality industry is opting for the diploma of hospitality management Adelaide course first. The diploma course (COURSE CODE SIT50416 | CRICOS CODE 097988D) will train you with the basics one needs to learn to operate the various areas of the hospitality management industry right from staff management to that cookery as well as a patisserie.
Step 2: Now move on to the Advanced Level
Subsequently, you must stoop up to the next level that is applying for an advanced course in the hospitality sector. This will further train you with the various leadership traits in the hospitality management sector and will provide you further in-depth knowledge in the aforementioned areas of specialization which include cookery and patisserie as well.
Step 3: Preparing the resume
After you have accomplished this commercial cookery course Adelaide from a reputed institute, you are now all set and ready to update your curriculum vitae. Subsequently, you can apply either online or can turn up at the various hospitality management industries according to your choice. Look for organizations that are looking for managers or supervisors. You don't need to prove your qualifications separately to them. Your well-planned resume will elucidate them how potential you are in handling the various areas of hospitality management and what are your areas of specialization. Never apply at a single but a wide range of industries in relation to your area of interest.
Different paths open after the successful completion of this course
The hospitality management industry demands for people who are adept at a wide range of areas, right from cookery, customer service, tours and travels to that of the various activities related to the kitchen as well. But, you also need to understand one thing. If you want to boost up your career in the hospitality management industry, then you might have to attain a reasonable experience in the concerned area of activity you are dealing with. The reason is when your employer will skim through your curriculum vitae, he/she will understand your objective, motivation as well as your area of specialization, wherein you are primarily interested.
Hence, your employer can offer you a job opportunity that aptly suits your needs and requirement in relation to the area of hospitality management you are interested in. Nevertheless, the hospitality industry is currently a thriving industry that gifts you a prospective career in many of the sectors nowadays. Some of these sectors can be considered as follows:
Restaurant Manager
Public House Manager
Hotel Manager
Fast food restaurant manager
Event Manager
Manager Conference Center Manager
Chef
Catering Manager
Accommodation Manager
Catering Manager
Tourism Manager
Tourism Officer
Retail Manager
Marketing Executive
Human Resources Officer
Fire risk assessor
Air Cabin Crew
The list is huge, from which only a few names have been given. Besides, your employer can also customize the job opportunity for you. This implies you can be given the responsibility to preside over a couple of designations together. Hence, it's always better to mention all the necessary skills, abilities as well as the traits that you have in relation to the courses you have completed.
The bottom-line!
As a matter of fact, the hospitality industry has become a thriving sector across the entire globe, especially somewhere in Australia. Until recently, Australia has witnessed a major shortage in the number of skilled professionals in the hospitality management sector. Hence, famous hospitality management institutes like the Skilled Australia Institute and many others are providing different types of hospitality management courses both at the diploma as well as at the advanced level. To the best of suggestion, it's always better to opt for the diploma and then for the advanced level course followed by each other. You too can attain a prospective career in the hospitality management industry by accomplishing any of these courses.